NFDI4Health aims to build a comprehensive inventory of German epidemiological, public health and clinical trial data. The collection and analysis of these data are essential for the development of new therapies, comprehensive care approaches and preventive measures. 
Personal health data require special protection. The declared goal of NFDI4Health is therefore to combine security and usability. The consortium is made up of 17 partners from various disciplines. A total of 48 renowned institutions from the health sector are involved.
Goals
Die NFDI soll die Datenbanken von Wissenschaft und Forschung systematisch erschließen, nachhaltig sichern, zugänglich machen und (inter-)national vernetzen. Darin eingebettete Ziele von NFDI4Health sind:
 Auffindbarkeit von und Zugang zu strukturierten Gesundheitsdaten ermöglichen.
Föderalen Rahmen für Datenhaltungsorganisationen erhalten.
Austausch und Verknüpfung von personenbezogenen Daten unter Wahrung des Datenschutzes ermöglichen.
Automatisierte Dienste (z.B. Suche, Analysetools) etablieren.
Interoperabilität und Wiederverwendbarkeit der Daten etablieren und verbessern.
Anwendungsfallorientierte Zusammenarbeit zwischen Forschungsgemeinschaften fördern.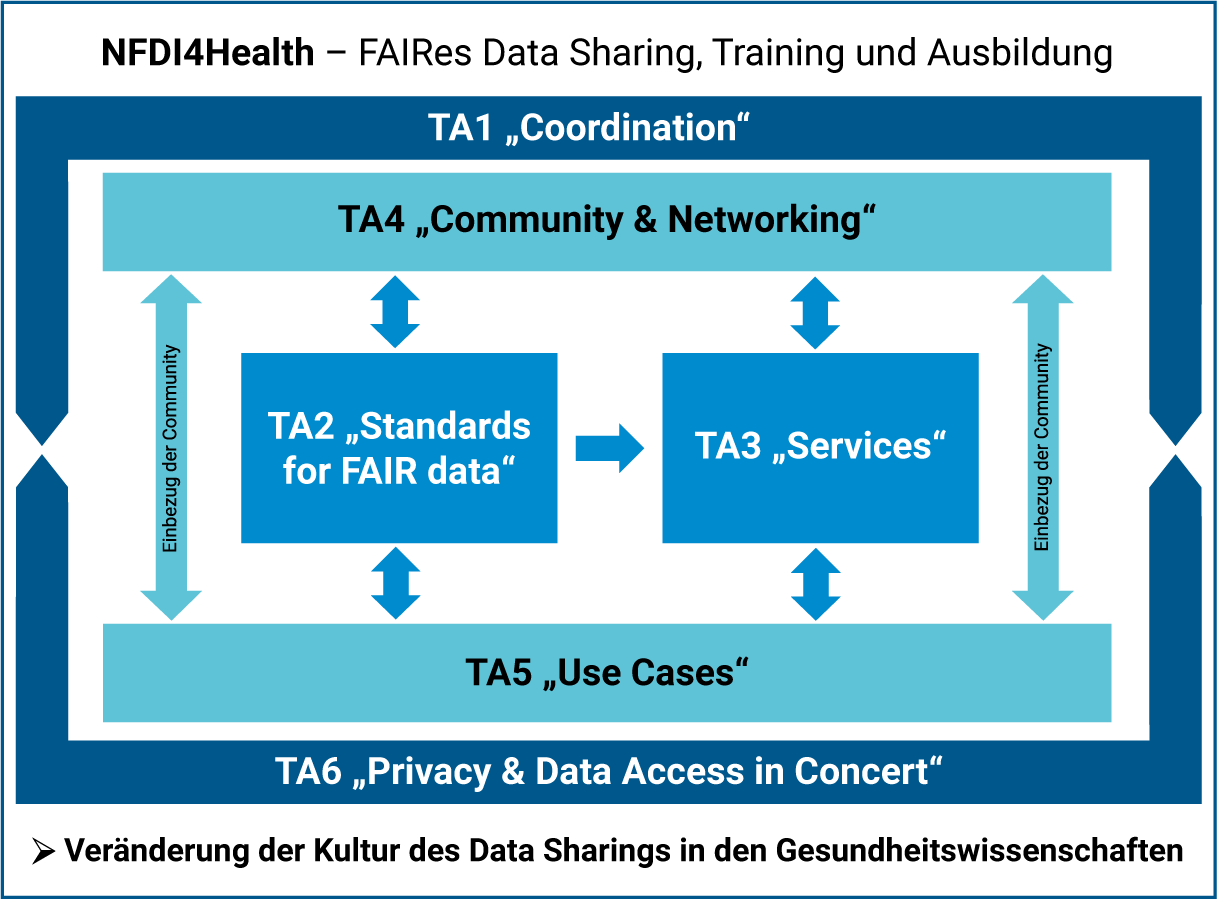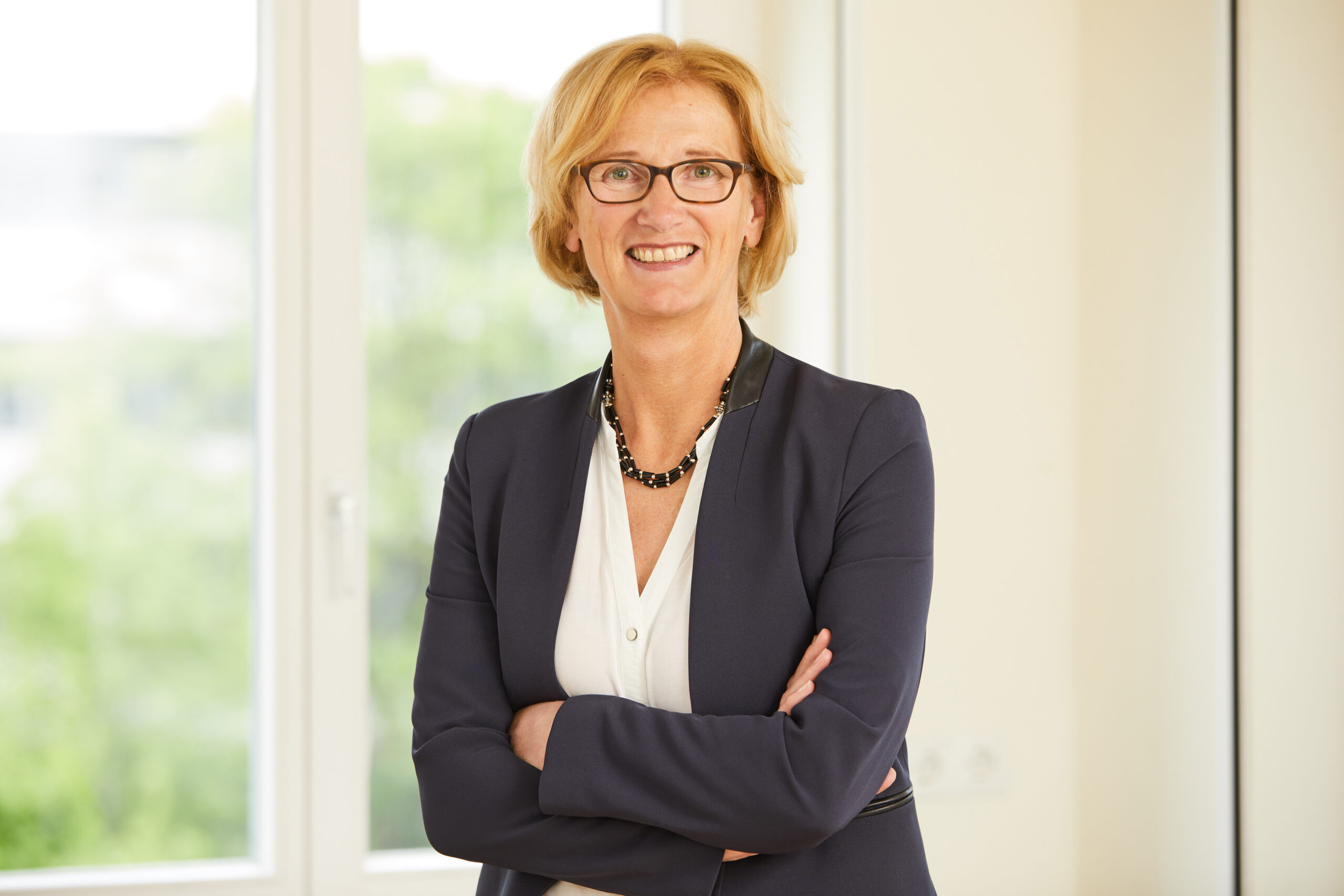 Prof. Dr. Juliane Fluck
Spreaker of the consortium
(Source: ZB MEd/M. Gloger)
(Co-)applicant institutions and (co-)speakers:
Prof. Dr. Wolfgang Ahrens – BIPS, Bremen
Prof. Dr. Iris Pigeot – BIPS, Bremen
Prof. Dr. Hajo Zeeb – BIPS, Bremen
Prof. Dr. Fabian Prasser – Charité/BIH, Berlin
Prof. Dr. Sylvia Thun – Charité/BIH, Berlin
Prof. Dr. Matthias Schulze – DIfE, Nuthetal
Dr. Oya Beyan – Fraunhofer, Fraunhofer FIT, Aachen
Prof. Dr. Holger Fröhlich – Fraunhofer, Fraunhofer SCAI, St. Augustin
Prof. Dr.-Ing. Horst Hahn – Fraunhofer, Fraunhofer MEVIS, Bremen
Martin Golebiewski – HITS, Heidelberg
PD Dr. Wolfgang Müler – HITS, Heidelberg
PD Dr. Sebastian Klammt – KKSN, Berlin
Prof. Dr. Tobias Pischon – MDC, Berlin
PD Dr. L. Grabenheinrich – RKI, Berlin
Prof. Dr. Lothar H. Wieler – RKI, Berlin
Juliane Gehrke – TMF, Berlin
Sebastian C. Semmler – TMF, Berlin
Prof. Dr. Ute Nöthlings – U Bonn, Bonn
Prof. Dr. Benedikt Buchner – U Bremen, Bremen
Ralph Depping – U Cologne, USB, Cologne
Dr. Jens Dierkes – U Cologne, USB, Cologne
Dr. Hubertus Neuhaus – U Cologne, USB, Cologne
Dr. Oana Brosteanu – U Leipzig, ZKS, Leipzig
Matthias Löbe – U Leipzig, IMISE, Leipzig
Prof. Dr. Markus Löffler – U Leipzig, IMISE, LIFE, ZKS, Leipzig
Dr. Frank Meineke – U Leipzig, IMISE, Leipzig
Prof. Dr.-Ing. Toralf Kirsten – UAS Mittweida, Mittweida
Dr. Harald Kusch – UM Göttingen, Göttingen
Prof. Dr. Ulrich Sax – UM Göttingen, Göttingen
Prof. Dr. Carsten Oliver Schmidt – UM Greifswald, Greifswald
Prof. Dr. Dagmar Waltemath – UM Greifslwald, Greifswald
Johannes Darms – ZB MED, Cologne
Birte Lindstädt – ZB MED, Cologne
Leibniz Institute for Prevention Research and Epidemiology – BIPS
Charité – Universitätsmedizin Berlin, Berlin Institute of Health
German Institute for Human Nutrition Potsdam-Rehbrücke
Fraunhofer-Gesellschaft (Fraunhofer Institute for Applied Information Technology FIT; Fraunhofer Institute for Digital Medicine MEVIS; Fraunhofer Institute for Algorithms & Scientific Computing SCAI)
Heidelberg Institute for Theoretical Studies (HITS gGmbH)
Network of Coordinating Centres for Clinical Trials – KKSN e.V.
Max Delbrück Center for Molecular Medicine in the Helmholtz Association
Robert Koch Institute
Technology, Methods, and Infrastructure for Networked Medical Research
University of Bonn (Institute of Nutrition and Food Sciences)
University of Bremen (Institute for Information, Health and Medical Law (IGMR))
University of Cologne (University and City Library of Cologne (USB))
University of Leipzig (Institute for Medical Informatics, Statistics and Epidemiology (IMISE); LIFE-Research Centre for Civilisation Diseases; Centre for Clinical Trials (ZKS))
University of Applied Sciences Mittweida
University of Göttingen (University Medical Center)
University Medicine Greifswald (Institute for Community Medicine)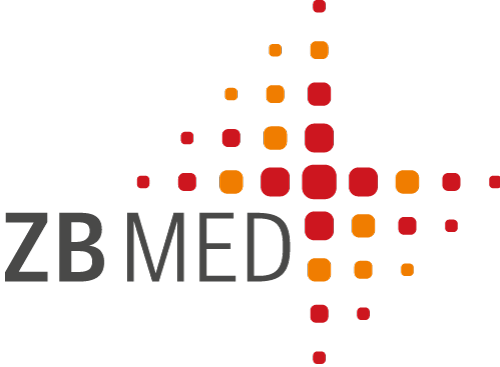 ZB MED – Information Centre for Life Sciences
Applicant institution
Participating institutions
AGENS – Working group on the collection and use of secondary data (Dr. Enno Swart) – Magdeburg
Brain Simulation Section at the Department Neurology, Charité Universitätsmedizin Berlin (Prof. Dr. Petra Ritter) – Berlin
Center for Biotechnology (CeBiTec) of Bielefeld University (Prof. Dr. Alfred Pühler) – Bielefeld
Center for Clinical Studies Regensburg (Prof. Dr. Michael Koller) – Regensburg
Center for Clinical Trials Essen (Prof. Dr. Karl-Heinz Jöckel) – Essen
Center for Clinical Trials Münster, University of Münster (Prof. Dr. Dr. Andreas Faldum) – Münster
Clinical Trials Centre Cologne, University Cologne (Alexandra Nieß) – Cologne
Clinical Trials Unit, University Medical Center Freiburg (Dr. Britta Lang) – Freiburg
Coordination Center for Clinical Studies in Magdeburg, Otto-von Guericke University Magdeburg (Dr. Antje Wiede) – Magdeburg
Coordination Center for Clinical Trials Düsseldorf, Düsseldorf University Clinic (Henrike Kolbe) – Düsseldorf
CoRe-Net (BMBF Infrastructure Network, University of Cologne) (Dr. Nadine Scholten) – Cologne
DIN German Institute for Standardization (Rüdiger Marquardt) – Berlin
Federal Centre of Health Education (BZgA) (Dr. Heidrun M. Thaiss) – Cologne
German Association for Medical Informatics, Biometry and Epidemiology (GMDS) (Prof. Dr. Andreas Stang) – Cologne
German Association of Medical Faculties (MFT) (Dr. Frank Wissing) – Berlin
German Cancer Research Center (DKFZ), Division of Cancer Epidemiology (Prof. Dr. Rudolf Kaaks) – Heidelberg
German Consortium of Hereditary Breast and Ovarian Cancer (Prof. Dr. Rita Schmutzler) – Cologne
German Data Forum (RatSWD) (Prof. Regina T. Riphahn, PhD) – Berlin
Federal Institute for Drugs and Medical Devices (BfArM) (Dr. Steffen Heß) – Bonn
German Network for Evidence-based Medicine (DNEbM) (Prof. Dr. Andreas Sönnichsen) – Berlin –

 

German Nutrition Society (DGE) (Dr. Johanna Conrad) – Bonn
German Public Health Association (DGPH) (Prof. Dr. Ansgar Gerhardus) – Bochum
German Region of the International Biometric Society (IBS-DR) (Prof. Dr. Werner Brannath) – Hanover
German Society for Drug Utilization Research and Drug Epidemiology (GAA) (PD Dr. Katrin Farker) – Jena
German Society for Epidemiology (DGEpi) (Prof. Dr. Dietrich Rothenbacher)- Ulm
German Society for Occupational and Environmental Medicine (DGAUM) (Dr. Thomas Nesseler) – Munich
German Society of Medical Sociology (DGMS) (Prof. Dr. Nico Dragano) – Düsseldorf
German Society of Social Medicine and Prevention (DGSMP) (Prof. Dr. Susanne Moebus) – Hamburg
Gutenberg Health Study, University Medical Center of the Johannes Gutenberg-University Mainz (Prof. Dr. Philipp Wild)

 

– Mainz
Hamburg Cancer Registry (Dr. Stefan Hentschel, Dr. Alice Nennecke) – Hamburg
Hamburg City Health Study, University Medical Center Hamburg-Eppendorf (UKE) (Prof. Dr. Stefan Blankenberg, Dr. Annika Jagodzinski) – Hamburg
Heinz Nixdorf Recall and Multigeneration Study, Institute for Medical Informatics, Biometry and Epidemiology (IMIBE), University Hospital Essen (Prof. Dr. Karl-Heinz Jöckel) – Essen
Institute for Prevention and Occupational Medicine of the German Social Accident Insurance Institute of the Ruhr University Bochum (IPA) (Prof. Dr. Thomas Behrens) – Bochum
Institute of Biostatistics and Clinical Research, University of Münster (Prof. Dr. Dr. Andreas Faldum) – Münster
Institute of Epidemiology, Helmholtz Zentrum München (HMGU) (Prof. Dr. Annette Peters, Dr. Marie Standl) – Munich
Institute of Medical Epidemiology, Biometrics and Informatics (IMEBI), Medical Faculty, Martin Luther University Halle-Wittenberg (Prof. Dr. Rafael Mikolajczyk) – Halle (Saale)
Institute of Social Medicine and Health Economics, Faculty of Medicine, Otto-von-Guericke University Magdeburg (Dr. Enno Swart) – Magdeburg
Leibniz Institute for Resilience Research (LIR) (Univ.-Prof. Dr. Klaus Lieb, Univ.-Prof. Dr. Beat Lutz) – Mainz

 

Max Rubner-Institute (MRI) (Prof. Dr. Pablo Steinberg) – Karlsruhe
Medical School OWL, Bielefeld University (Prof. Dr. Claudia Hornberg) – Bielefeld
mediStatistica Dr. Burkhard Haastert (Dr. Burkhard Haastert) – Neuenrade –

 

NAKO Health Study, German National Cohort (Prof. Dr. Annette Peters) – Heidelberg

 

OFFIS Institute for Information Technology (Prof. Dr. Susanne Boll-Westermann) – Oldenburg

 

PMV Forschungsgruppe, University of Cologne (Ingo Meyer) – Cologne
School of Medicine and Health Sciences, Carl von Ossietzky-University Oldenburg (Prof. Dr. Hans Gerd Nothwang) – Oldenburg
Society of Epidemiological Cancer Registries in Germany (GEKID) (Prof. Dr. Alexander Katalinic) – Saarbrücken
University Computing Centre, University of Greifswald (Prof. Dr. Johanna Eleonore Weber) – Greifswald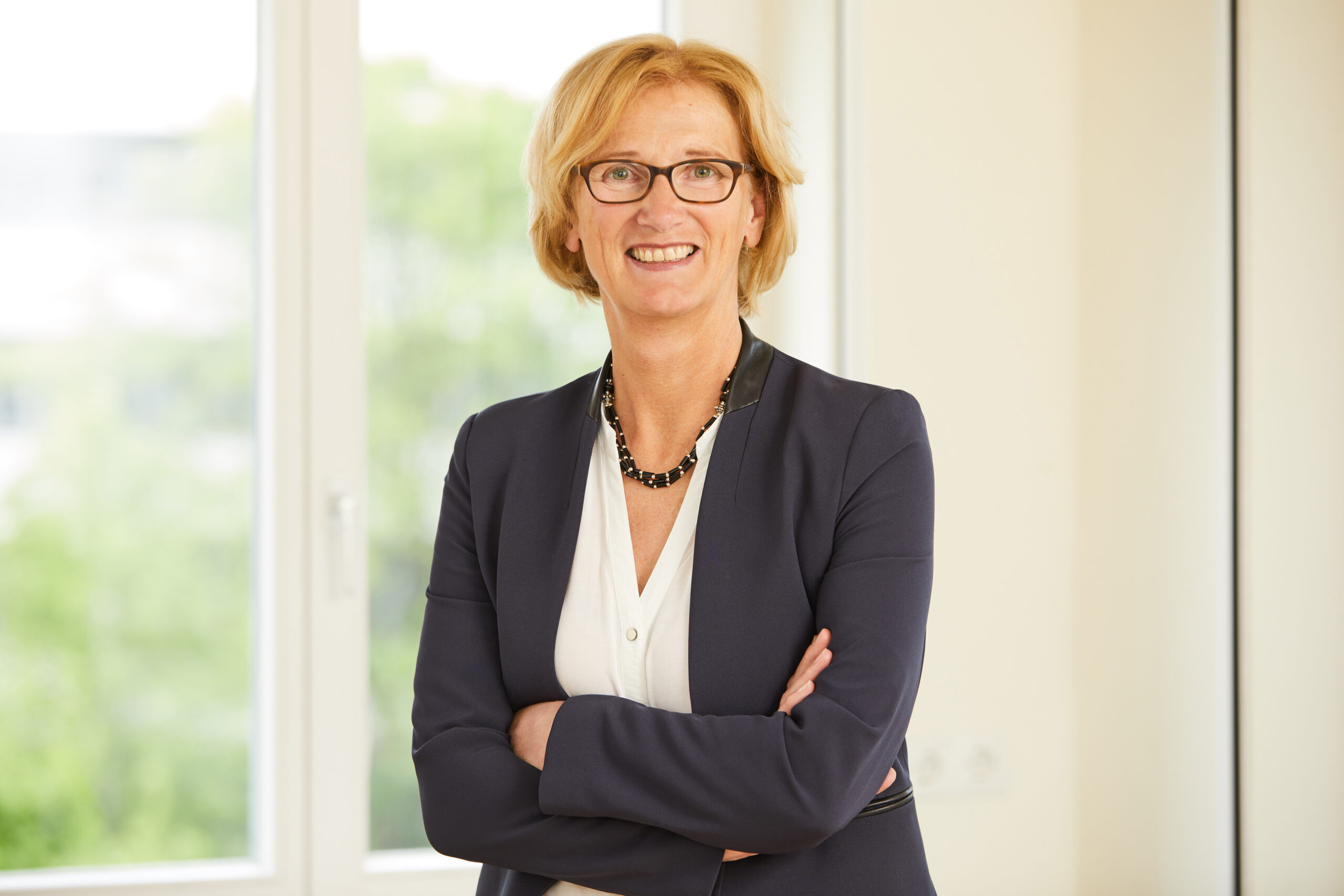 Prof. Dr. Juliane Fluck
Speaker of the consortium (Source: ZB MEd/M. Gloger)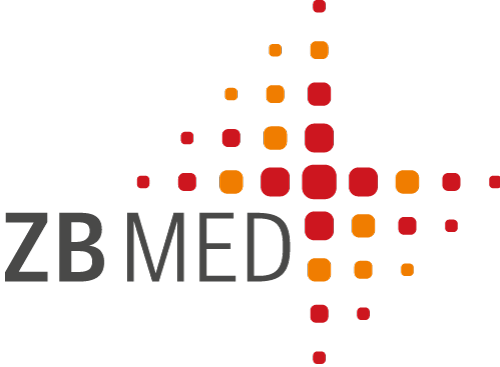 ZB MED – Information Centre for Life Sciences
Applicant institution
(Co-)applicant institutions and (co-)speakers:
Prof. Dr. Wolfgang Ahrens – BIPS, Bremen
Prof. Dr. Iris Pigeot – BIPS, Bremen
Prof. Dr. Hajo Zeeb – BIPS, Bremen
Prof. Dr. Fabian Prasser – Charité/BIH, Berlin
Prof. Dr. Sylvia Thun – Charité/BIH, Berlin
Prof. Dr. Matthias Schulze – DIfE, Nuthetal
Dr. Oya Beyan – Fraunhofer, Fraunhofer FIT, Aachen
Prof. Dr. Holger Fröhlich – Fraunhofer, Fraunhofer SCAI, St. Augustin
Prof. Dr.-Ing. Horst Hahn – Fraunhofer, Fraunhofer MEVIS, Bremen
Martin Golebiewski – HITS, Heidelberg
PD Dr. Wolfgang Müler – HITS, Heidelberg
PD Dr. Sebastian Klammt – KKSN, Berlin
Prof. Dr. Tobias Pischon – MDC, Berlin
PD Dr. L. Grabenheinrich – RKI, Berlin
Prof. Dr. Lothar H. Wieler – RKI, Berlin
Juliane Gehrke – TMF, Berlin
Sebastian C. Semmler – TMF, Berlin
Prof. Dr. Ute Nöthlings – U Bonn, Bonn
Prof. Dr. Benedikt Buchner – U Bremen, Bremen
Ralph Depping – U Cologne, USB, Cologne
Dr. Jens Dierkes – U Cologne, USB, Cologne
Dr. Hubertus Neuhaus – U Cologne, USB, Cologne
Dr. Oana Brosteanu – U Leipzig, ZKS, Leipzig
Matthias Löbe – U Leipzig, IMISE, Leipzig
Prof. Dr. Markus Löffler – U Leipzig, IMISE, LIFE, ZKS, Leipzig
Dr. Frank Meineke – U Leipzig, IMISE, Leipzig
Prof. Dr.-Ing. Toralf Kirsten – UAS Mittweida, Mittweida
Dr. Harald Kusch – UM Göttingen, Göttingen
Prof. Dr. Ulrich Sax – UM Göttingen, Göttingen
Prof. Dr. Carsten Oliver Schmidt – UM Greifswald, Greifswald
Prof. Dr. Dagmar Waltemath – UM Greifslwald, Greifswald
Johannes Darms – ZB MED, Cologne
Birte Lindstädt – ZB MED, Cologne
Leibniz Institute for Prevention Research and Epidemiology – BIPS
Charité – Universitätsmedizin Berlin, Berlin Institute of Health
German Institute for Human Nutrition Potsdam-Rehbrücke
Fraunhofer-Gesellschaft (Fraunhofer Institute for Applied Information Technology FIT; Fraunhofer Institute for Digital Medicine MEVIS; Fraunhofer Institute for Algorithms & Scientific Computing SCAI)
Heidelberg Institute for Theoretical Studies (HITS gGmbH)
Network of Coordinating Centres for Clinical Trials – KKSN e.V.
Max Delbrück Center for Molecular Medicine in the Helmholtz Association
Robert Koch Institute
Technology, Methods, and Infrastructure for Networked Medical Research
University of Bonn (Institute of Nutrition and Food Sciences)
University of Bremen (Institute for Information, Health and Medical Law (IGMR))
University of Cologne (University and City Library of Cologne (USB))
University of Leipzig (Institute for Medical Informat¬ics, Statistics and Epidemiology (IMISE); LIFE-Research Centre for Civilisation Diseases; Centre for Clinical Trials (ZKS))
University of Applied Sciences Mittweida
University of Göttingen (University Medical Center)
University Medicine Greifswald (Institute for Community Medicine)
Participating institutions
AGENS – Working group on the collection and use of secondary data (Dr. Enno Swart) – Magdeburg
Brain Simulation Section at the Department Neurology, Charité Universitätsmedizin Berlin (Prof. Dr. Petra Ritter) – Berlin
Center for Biotechnology (CeBiTec) of Bielefeld University (Prof. Dr. Alfred Pühler) – Bielefeld
Center for Clinical Studies Regensburg (Prof. Dr. Michael Koller) – Regensburg
Center for Clinical Trials Essen (Prof. Dr. Karl-Heinz Jöckel) – Essen
Center for Clinical Trials Münster, University of Münster (Prof. Dr. Dr. Andreas Faldum) – Münster
Clinical Trials Centre Cologne, University Cologne (Alexandra Nieß) – Cologne
Clinical Trials Unit, University Medical Center Freiburg (Dr. Britta Lang) – Freiburg
Coordination Center for Clinical Studies in Magdeburg, Otto-von Guericke University Magdeburg (Dr. Antje Wiede) – Magdeburg
Coordination Center for Clinical Trials Düsseldorf, Düsseldorf University Clinic (Henrike Kolbe) – Düsseldorf
CoRe-Net (BMBF Infrastructure Network, University of Cologne) (Dr. Nadine Scholten) – Cologne
DIN German Institute for Standardization (Rüdiger Marquardt) – Berlin
Federal Centre of Health Education (BZgA) (Dr. Heidrun M. Thaiss) – Cologne
German Association for Medical Informatics, Biometry and Epidemiology (GMDS) (Prof. Dr. Andreas Stang) – Cologne
German Association of Medical Faculties (MFT) (Dr. Frank Wissing) – Berlin
German Cancer Research Center (DKFZ), Division of Cancer Epidemiology (Prof. Dr. Rudolf Kaaks) – Heidelberg
German Consortium of Hereditary Breast and Ovarian Cancer (Prof. Dr. Rita Schmutzler) – Cologne
German Data Forum (RatSWD) (Prof. Regina T. Riphahn, PhD) – Berlin
Federal Institute for Drugs and Medical Devices (BfArM) (Dr. Steffen Heß) – Bonn
German Network for Evidence-based Medicine (DNEbM) (Prof. Dr. Andreas Sönnichsen) – Berlin –
German Nutrition Society (DGE) (Dr. Johanna Conrad) – Bonn
German Public Health Association (DGPH) (Prof. Dr. Ansgar Gerhardus) – Bochum
German Region of the International Biometric Society (IBS-DR) (Prof. Dr. Werner Brannath) – Hanover
German Society for Drug Utilization Research and Drug Epidemiology (GAA) (PD Dr. Katrin Farker) – Jena
German Society for Epidemiology (DGEpi) (Prof. Dr. Dietrich Rothenbacher)- Ulm
German Society for Occupational and Environmental Medicine (DGAUM) (Dr. Thomas Nesseler) – Munich
German Society of Medical Sociology (DGMS) (Prof. Dr. Nico Dragano) – Düsseldorf
German Society of Social Medicine and Prevention (DGSMP) (Prof. Dr. Susanne Moebus) – Hamburg
Gutenberg Health Study, University Medical Center of the Johannes Gutenberg-University Mainz (Prof. Dr. Philipp Wild)

 

– Mainz
Hamburg Cancer Registry (Dr. Stefan Hentschel, Dr. Alice Nennecke) – Hamburg
Hamburg City Health Study, University Medical Center Hamburg-Eppendorf (UKE) (Prof. Dr. Stefan Blankenberg, Dr. Annika Jagodzinski) – Hamburg
Heinz Nixdorf Recall and Multigeneration Study, Institute for Medical Informatics, Biometry and Epidemiology (IMIBE), University Hospital Essen (Prof. Dr. Karl-Heinz Jöckel) – Essen
Institute for Prevention and Occupational Medicine of the German Social Accident Insurance Institute of the Ruhr University Bochum (IPA) (Prof. Dr. Thomas Behrens) – Bochum
Institute of Biostatistics and Clinical Research, University of Münster (Prof. Dr. Dr. Andreas Faldum) – Münster
Institute of Epidemiology, Helmholtz Zentrum München (HMGU) (Prof. Dr. Annette Peters, Dr. Marie Standl) – Munich
Institute of Medical Epidemiology, Biometrics and Informatics (IMEBI), Medical Faculty, Martin Luther University Halle-Wittenberg (Prof. Dr. Rafael Mikolajczyk) – Halle (Saale)
Institute of Social Medicine and Health Economics, Faculty of Medicine, Otto-von-Guericke University Magdeburg (Dr. Enno Swart) – Magdeburg
Leibniz Institute for Resilience Research (LIR) (Univ.-Prof. Dr. Klaus Lieb, Univ.-Prof. Dr. Beat Lutz) – Mainz
Max Rubner-Institute (MRI) (Prof. Dr. Pablo Steinberg) – Karlsruhe
Medical School OWL, Bielefeld University (Prof. Dr. Claudia Hornberg) – Bielefeld
mediStatistica Dr. Burkhard Haastert (Dr. Burkhard Haastert) – Neuenrade –
NAKO Health Study, German National Cohort (Prof. Dr. Annette Peters) – Heidelberg
OFFIS Institute for Information Technology (Prof. Dr. Susanne Boll-Westermann) – Oldenburg
PMV Forschungsgruppe, University of Cologne (Ingo Meyer) – Cologne
School of Medicine and Health Sciences, Carl von Ossietzky-University Oldenburg (Prof. Dr. Hans Gerd Nothwang) – Oldenburg
Society of Epidemiological Cancer Registries in Germany (GEKID) (Prof. Dr. Alexander Katalinic) – Saarbrücken
University Computing Centre, University of Greifswald (Prof. Dr. Johanna Eleonore Weber) – Greifswald