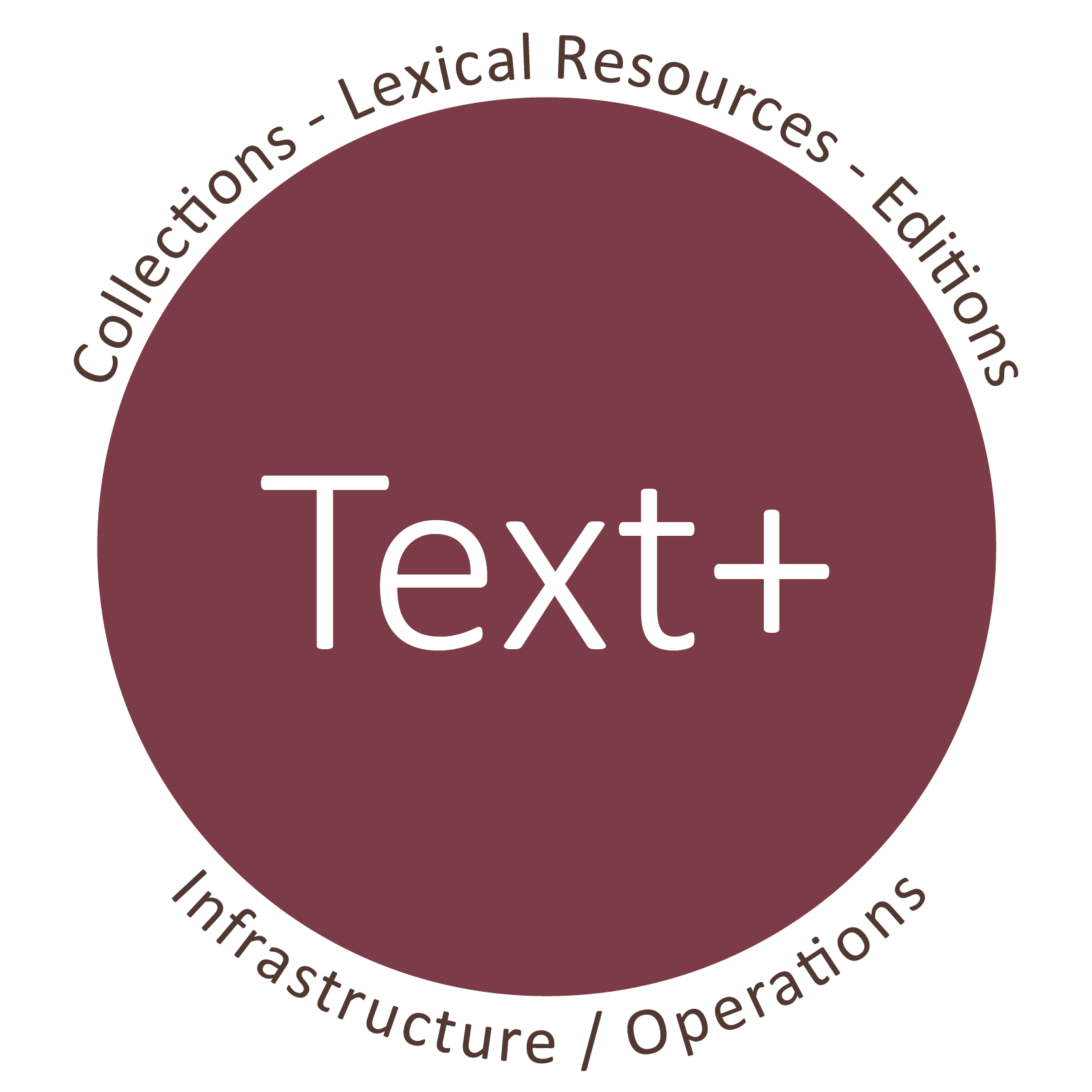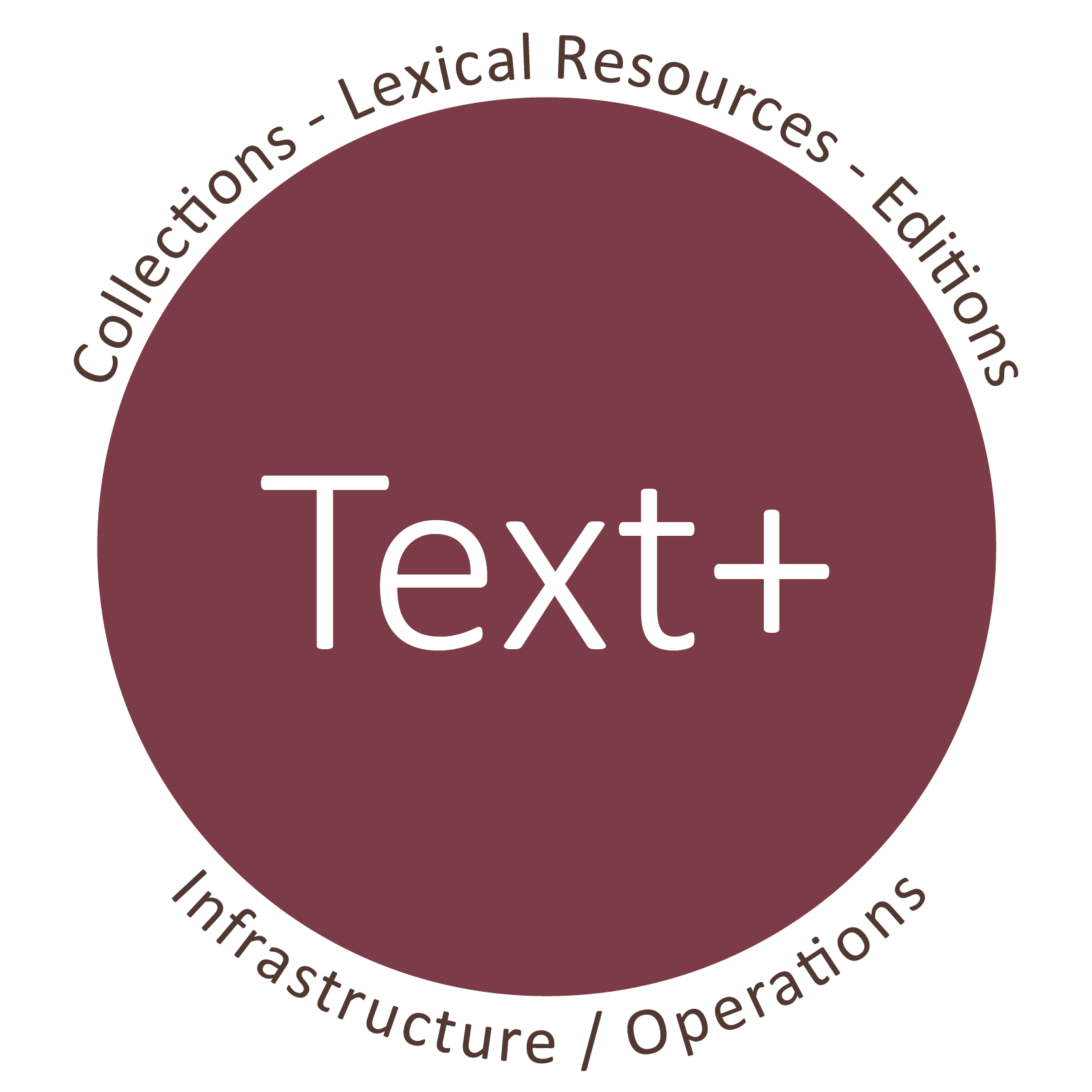 Language and text-based research data are of outstanding importance in many disciplines in the humanities. Initially with the data domains Collections, Lexical Resources and Editions, Text+ addresses the requirements of a wide range of research fields that are based on a long research tradition. These data domains are linked to mature methodological paradigms that require distinctive, but also cross-disciplinary data generation, curation, and data management practices.
Text+ is not limited to existing data, but will systematically expand its portfolio in close consultation with the expert communities involved. This also includes tools to support researchers in the FAIR creation, use and provision of data throughout the entire research data life cycle.
The usability of the data and tools combined with the legally compliant use of language and text data, which often affects the rights of third parties, are central tasks of Text +. The diversity of the data adds to the complexity, the data being heterogeneous in terms of language families (extending beyond Europe), modalities of language and writing systems. The + sign indicates that Text+ is open, for example also for language-based resources and tools for speech and for multimodal data. As a distributed infrastructure, Text+ relies on and incorporates a wide range of existing data and tools from the currently more than 30 partners in the consortium.
Goals
Development of a distributed infrastructure for speech language and text data
Support of researchers in the creation, re-use and preservation of language and text data
Enable innovative research through easy access to research data and tools
Close cooperation with the communities involved: portfolio expansion, training, workshops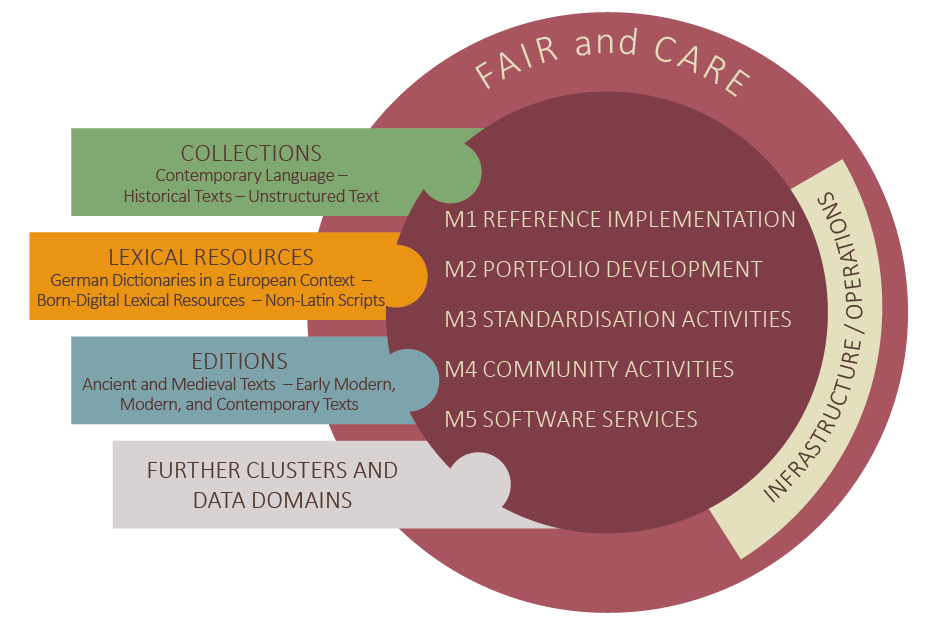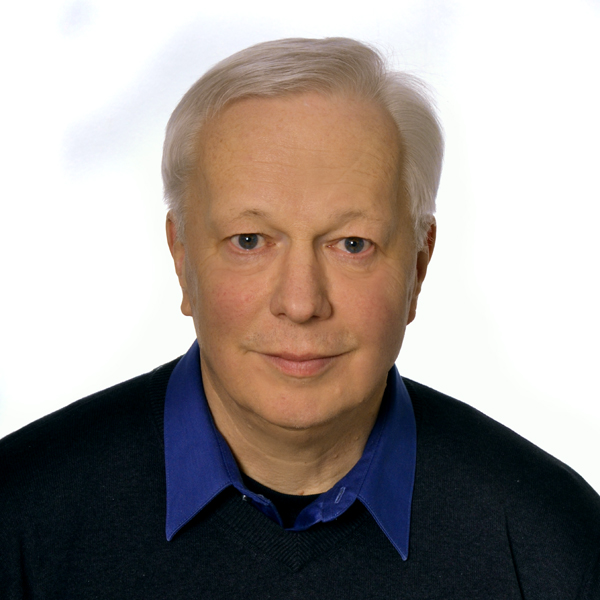 Prof. Dr. Erhard Hinrichs
Speaker of the consortium
(Co-)applicant institutions and (co-)speakers:
PD Dr. Alexander Geyken, Berlin-Brandenburg Academy of Sciences and Humanities, Berlin

Dr. Peter Leinen, German National Library, Leipzig and Frankfurt am Main

Prof. Dr. Andreas Speer, North Rhine-Westphalian Academy of Sciences, Humanities and the Arts, Düsseldorf

Regine Stein,  Göttingen State and University Library, Göttingen

Leibniz Institute for the German Language
Applicant institution
Participating Institutions
Academy of Sciences and Humanities in Hamburg
Academy of Sciences and Literature, Mainz
Bavarian Academy of Sciences and Humanities
German Literature Archive Marbach
German National Academy of Sciences Leopoldina
Gesellschaft für wissenschaftliche Datenverarbeitung mbH Göttingen
Göttingen Academy of Sciences and Humanities
Heidelberg Academy of Sciences and Humanities
Herzog August Library Wolfenbüttel
Jülich Supercomputing Centre
Klassik Stiftung Weimar
Ludwig-Maximilians-University Munich
Max Weber Foundation
Saarland University
Salomon Ludwig Steinheim Institute for German-Jewish History
Saxon Academy of Sciences and Humanities
Technical University of Darmstadt (part of Darmstadt Cooperation, DACo)
Technical University of Darmstadt, University and State Library Darmstadt (part of Darmstadt Cooperation, DACo)
Technical University of Dresden, Centre for Information Services and High Performance Computing
University of Applied Sciences Darmstadt (part of Darmstadt Cooperation, DACo)
University of Bamberg
University of Cologne
University of Duisburg-Essen
University of Freiburg
University of Hamburg
University of Paderborn
University of Trier
University of Tübingen
University of Würzburg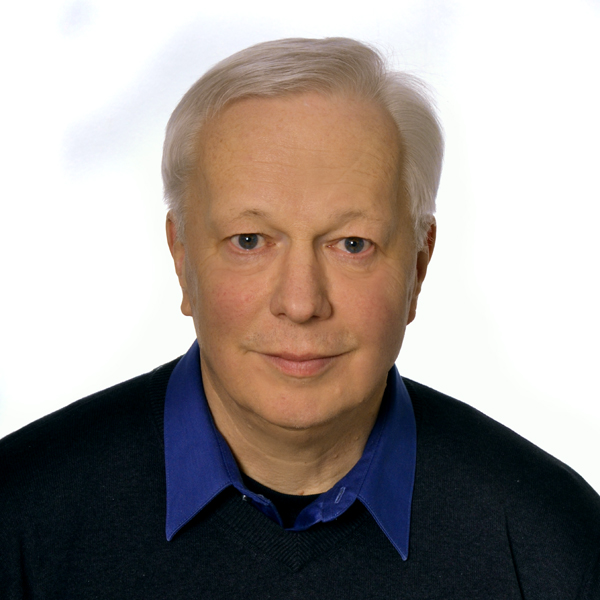 Prof. Dr. Erhard Hinrichs
Speaker of the consortium

Leibniz Institute for the German Language
Applicant institution
(Co-)applicant institutions and (co-)speakers:
PD Dr. Alexander Geyken, Berlin-Brandenburg Academy of Sciences and Humanities, Berlin

Dr. Peter Leinen, German National Library, Leipzig and Frankfurt am Main

Prof. Dr. Andreas Speer, North Rhine-Westphalian Academy of Sciences, Humanities and the Arts, Düsseldorf

Regine Stein,  Göttingen State and University Library, Göttingen
Participating Institutions
Academy of Sciences and Humanities in Hamburg
Academy of Sciences and Literature, Mainz
Bavarian Academy of Sciences and Humanities
German Literature Archive Marbach
German National Academy of Sciences Leopoldina
Gesellschaft für wissenschaftliche Datenverarbeitung mbH Göttingen
Göttingen Academy of Sciences and Humanities
Heidelberg Academy of Sciences and Humanities
Herzog August Library Wolfenbüttel
Jülich Supercomputing Centre
Klassik Stiftung Weimar
Ludwig-Maximilians-University Munich
Max Weber Foundation
Saarland University
Salomon Ludwig Steinheim Institute for German-Jewish History
Saxon Academy of Sciences and Humanities
Technical University of Darmstadt (part of Darmstadt Cooperation, DACo)
Technical University of Darmstadt, University and State Library Darmstadt (part of Darmstadt Cooperation, DACo)
Technical University of Dresden, Centre for Information Services and High Performance Computing
University of Applied Sciences Darmstadt (part of Darmstadt Cooperation, DACo)
University of Bamberg
University of Cologne
University of Duisburg-Essen
University of Freiburg
University of Hamburg
University of Paderborn
University of Trier
University of Tübingen
University of Würzburg