SWD – Strengthen, Widen, Deepen: this is how the consortium for the social, behavioral, educational and economic sciences defines its task within NFDI: to expand and integrate the existing infrastructure for research data management. In order to make socially relevant, especially sensitive, data available for research, KonsortSWD builds on proven science-related structures, especially the research data centers, accredited by the German Data Forum (RatSWD).
RatSWD is an elected body that articulates the needs of our communities and thus drives the user-oriented improvement of our infrastructure. The strength of our data infrastructure is the shared understanding that many data can only be made available for (secondary) use if they remain with the data providers. With their expertise, the data providers also ensure the highest possible quality of the data.
Goals
It is our mission to strengthen, widen and deepen the research data infrastructure for the study of society. This infrastructure will be designed to be use-oriented and to take into account the needs of the research communities. Our RDM strategy aims to support researchers and research data centers technically and in substantive terms with managing and re-using (new) sensitive and non-sensitive data in line with the FAIR principles.
Community participation and user integration are the basis for all of KonsortSWD's activities. Each Task Area (TA) explicitly connects to and involves the scientific community in the development and implementation of its services and activities. TA 1, building on the German Data Forum (RatSWD) which brings together data users and data producers, comprises a set of measures that add to and reach beyond the activities in other TAs. The data and services of this existing infrastructure are already being requested and used by researchers worldwide, for example through research data centres (RDC) accredited and quality-assured by the RatSWD.
Task Area 2 bundles, continues, and develops important activities aiming at an integrated and harmonised data access. The infrastructures and services support efforts to ensure and enhance the quality and FAIRness of (sensitive) data – particularly given the growing number of data types. It also coordinates data and metadata generation and standardisation to achieve interoperability and to improve availability of privacy-sensitive and other restricted data for research purposes. The network of currently 39 research data centres (RDCs) accredited by the German Data Forum provides a strong basis for this infrastructure. It is structured by the Committee for Data Access (CDA, Committee for Research Data Infrastructure, de: FDI Ausschuss). CDA and TA2 mutually complement each other and shape the coordinated development of the established, highly effective distributed infrastructure.
Task Area 3 aims to benefit data producers by making standards and tools of research data management sustainable and by improving long-term archiving. For data users, the range of available data and the variety of data types will be expanded by enabling linkage of data types and opening up new possibilities for the use of existing data. TA 3 will provdide services in the following areas:
interoperability and reusability of survey data through ex-ante/ex-post harmonization
standards for research data management (RDM) for qualitative data
unstructured text data use and linkage with standardized survey data
efficiency and quality of coding for (semi-)open response formats
non-proprietary data formats and long-term archiving.
This Task Area addresses offer Technical Solutions to three key challenges: 
the lack of interoperability and reusability at the element level of data sets (e.g., survey variables).
the lack of visibility and discoverability of data on the web
the great technical heterogeneity and fragmentation of the current research data landscape.
Accordingly, the Task Area aims to improve the FAIRness within these focus areas:
PID services for survey variables and other relevant entities (such as questions, video fragments, or the like).
Development and implementation of a sustainable visibility strategy for KonsortSWD data through broad adoption of web standards.
Improving the overall data exchange process and connectivity through open and standardized APIs (taking into account community and web standards)
Added value for the community:
Facilitated data citation at the individual element level of survey studies (such as survey variables), thereby improving reproducibility of research
More visibility and findability of data on the Web (including at the level of individual data objects such as variables and questions from survey studies)
Increased efficiency in making data available to the community through a transparent and standardized data exchange process
Improved linkability with data from other communities through standardized data exchange formats
KonsortSWD's Secretariat Task-Area supports and coordinates decision-making processes within the consortium and is responsible for financial, contract and quality management.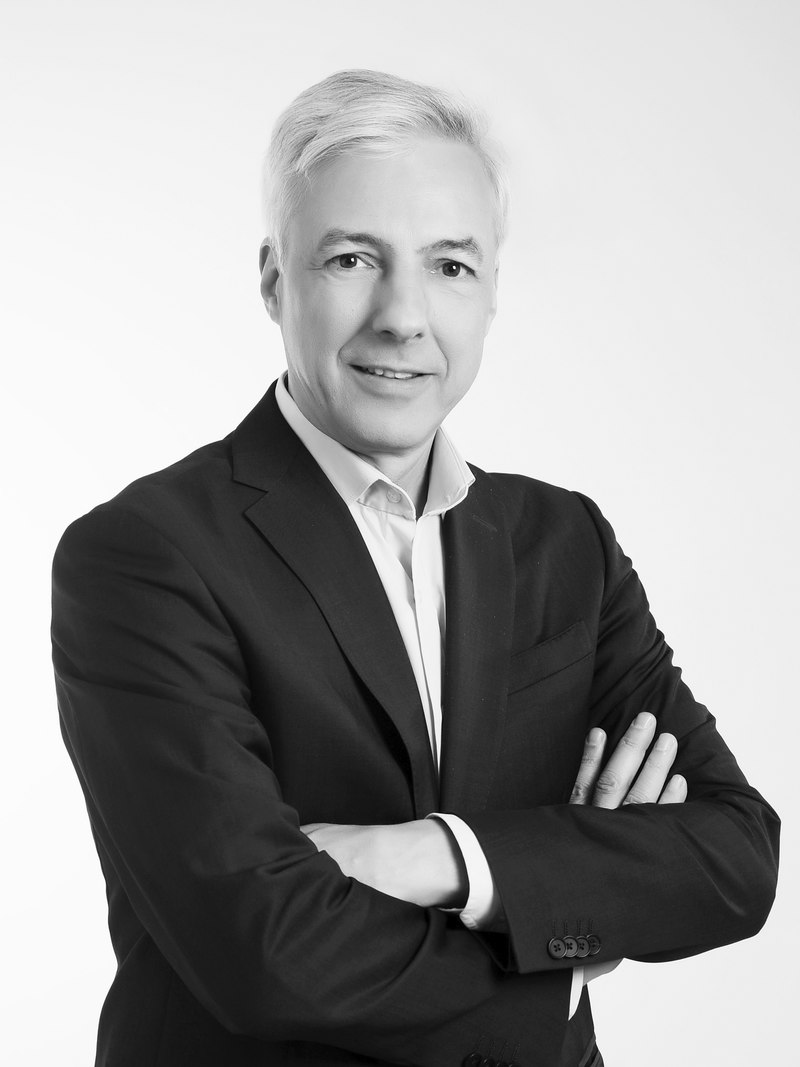 Prof. Dr. Christof Wolf
Speaker of the consortium
(Co-)applicant institutions and (co-)speakers:
Professor Dr. Marc Rittberger – DIPF – Leibniz-Institut für Bildungsforschung
Prof. Dr. Monika Jungbauer-Gans – DZHW – Deutsches Zentrum für Hochschul- und Wissenschaftsforschung
Prof. Dr. Christian Aßmann – LIfBi – Leibniz-Institut für Bildungserfolge
Prof. Dr. Stefan Liebig – SOEP am DIW Berlin – Deutsches Institut für Wirtschaftsforschung e.V.
Prof. Dr. Bettina Hollstein – Universität Bremen – FDZ Qualiservice
Prof. Dr. Andreas Blätte – Universität Duisburg-Essen – Professur für Public Policy und Landespolitik
Prof. Dr. Heike Solga – WZB – Wissenschaftszentrum Berlin für Sozialforschung gGmbH
Prof. Dr. Klaus Tochtermann – ZBW – Leibniz-Informationszentrum Wirtschaft
Prof. Dr. Michael Bosnjak – ZPID – Leibniz-Zentrum für Psychologische Information und Dokumentation
GESIS – Leibniz-Institute for the Social Sciences
Applicant institution
Participating Institutions
Forschungsdatenzentrum des BAMF (BAMF-FDZ)
Forschungsdatenzentrum BAuA (FDZ-BAuA)
Forschungsdatenzentrum im BIBB (BIBB-FDZ)
Forschungsdatenzentrum der BZgA (FDZ BZgA)
Forschungsdatenzentrum des Sozio-oekonomischen Panels am DIW Berlin (FDZ SOEP)
Forschungsdatenzentrum Betriebs- und Organisationsdaten am DIW Berlin (FDZ-BO)
Forschungsdatenzentrum des DJI (FDZ-DJI)
Forschungsdatenzentrum des DZA (FDZ-DZA)
Forschungsdatenzentrum für Hochschul- und Wissenschaftsforschung (FDZ-DZHW)
Forschungsdatenzentrum Deutsches Zentrum für Integration und Migration (DeZIM.fdz)
Forschungsdatenzentrum Bildung (FDZ Bildung) am DIPF
Internationales Forschungsdatenzentrum des IZA (FDZ IZA, IDSC)
Forschungsdatenzentrum Wahlen bei GESIS (FDZ Wahlen)
Forschungsdatenzentrum PIAAC bei GESIS (FDZ PIAAC)
Forschungsdatenzentrum Internationale Umfrageprogramme bei GESIS
(FDZ Internationale Umfrageprogramme)
Forschungsdatenzentrum German Microdata Lab bei GESIS (FDZ GML)
Forschungsdatenzentrum ALLBUS bei GESIS (FDZ ALLBUS)
Forschungsdatenzentrum des Leibniz-Institut für Finanzmarktforschung SAFE
Forschungsdatenzentrum der Hans-Böckler Stiftung am WSI (FDZ WSI)
LMU-ifo Economics & Business Data Center (EBDC)
Forschungsdatenzentrum der Statistischen Ämter der Länder (FDZ-Länder)
Forschungsdatenzentrum der Bundesagentur für Arbeit im IAB (FDZ BA im IAB)
Forschungsdatenzentrum Archiv für Gesprochenes Deutsch am IDS (FDZ AGD)
Forschungsdatenzentrum am IQB (FDZ IQB)
Monitor der Siedlungs- und Freiraumentwicklung (IÖR-Monitor)
Forschungsdatenzentrum des IWH (FDZ-IWH)
Forschungsdatenzentrum PsychData des des Leibniz-Institutes für Psychologie (ZPID) (FDZ PsychData des ZPID)
Forschungsdatenzentrum des LIfBi an der Otto-Friedrich-Universität Bamberg (FDZ-LIfBi)
Forschungsdatenzentrum des Beziehungs- und Familienpanels (FDZ-pairfam)
Forschungsdatenzentrum des Survey of Health, Ageing and Retirement in Europe (FDZ-SHARE)
Forschungsdatenzentrum des RKI (FDZ RKI)
Forschungsdatenzentrum Ruhr am RWI – Leibniz Institut für Wirtschaftsforschung (FDZ Ruhr am RWI)
Interdisziplinäres Zentrum für IT- basierte qualitative arbeitssoziologische Forschungsdaten (FDZ eLabour)
Forschungsdatenzentrum des Statistischen Bundesamtes (FDZ-Bund)
Forschungsdatenzentrum Wissenschaftsstatistik des Stifterverbandes für die Deutsche Wissenschaft  (FDZ Wissenschaftsstatistik)
Forschungsdatenzentrum Qualiservice (FDZ Qualiservice)
Forschungsdatenzentrum der Universitätsbibliothek Mannheim (FDZ UB Mannheim)
Forschungsdatenzentrum des ZEW (ZEW-FDZ)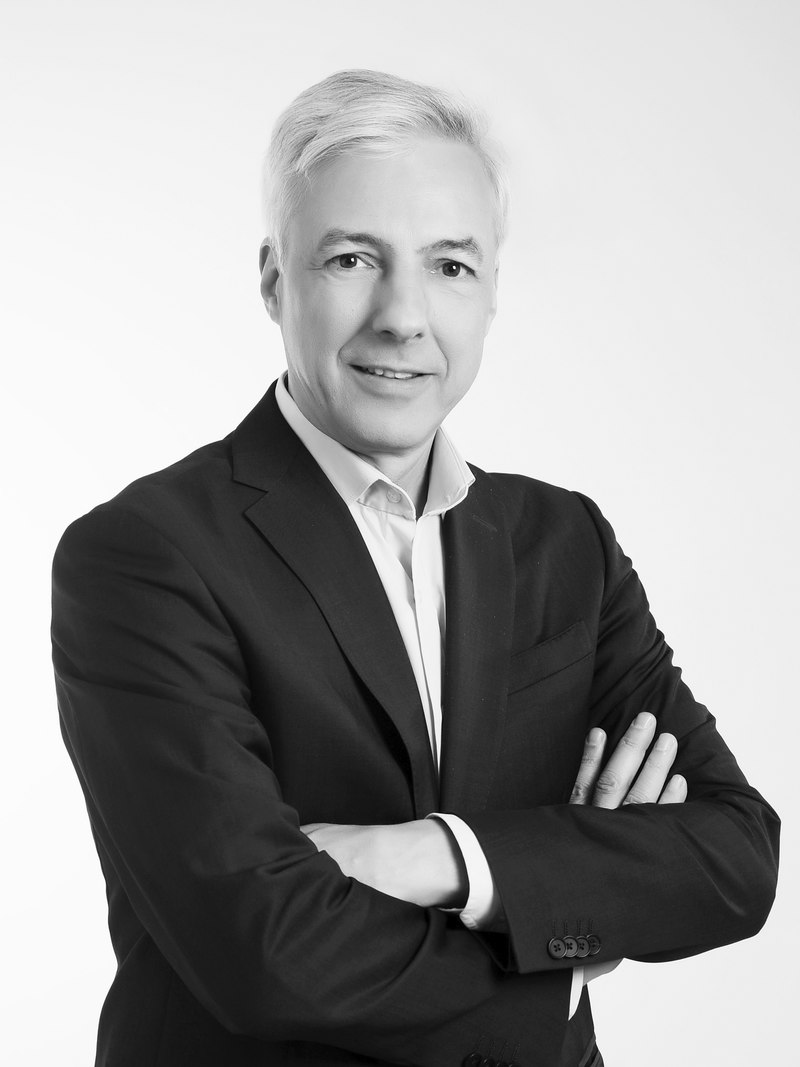 Prof. Dr. Christof Wolff
Speaker of the consortium
GESIS– Leibniz-Institute for the Social Sciences
Applicant institution
(Co-)applicant institutions and (co-)speakers:
Professor Dr. Marc Rittberger – DIPF – Leibniz-Institut für Bildungsforschung
Prof. Dr. Monika Jungbauer-Gans – DZHW – Deutsches Zentrum für Hochschul- und Wissenschaftsforschung
Prof. Dr. Christian Aßmann – LIfBi – Leibniz-Institut für Bildungserfolge
Prof. Dr. Stefan Liebig – SOEP am DIW Berlin – Deutsches Institut für Wirtschaftsforschung e.V.
Prof. Dr. Bettina Hollstein – Universität Bremen – FDZ Qualiservice
Prof. Dr. Andreas Blätte – Universität Duisburg-Essen – Professur für Public Policy und Landespolitik
Prof. Dr. Heike Solga – WZB – Wissenschaftszentrum Berlin für Sozialforschung gGmbH
Prof. Dr. Klaus Tochtermann – ZBW – Leibniz-Informationszentrum Wirtschaft
Prof. Dr. Michael Bosnjak – ZPID – Leibniz-Zentrum für Psychologische Information und Dokumentation
Participating Institutions
Forschungsdatenzentrum des BAMF (BAMF-FDZ)
Forschungsdatenzentrum BAuA (FDZ-BAuA)
Forschungsdatenzentrum im BIBB (BIBB-FDZ)
Forschungsdatenzentrum der BZgA (FDZ BZgA)
Forschungsdatenzentrum des Sozio-oekonomischen Panels am DIW Berlin (FDZ SOEP)
Forschungsdatenzentrum Betriebs- und Organisationsdaten am DIW Berlin (FDZ-BO)
Forschungsdatenzentrum des DJI (FDZ-DJI)
Forschungsdatenzentrum des DZA (FDZ-DZA)
Forschungsdatenzentrum für Hochschul- und Wissenschaftsforschung (FDZ-DZHW)
Forschungsdatenzentrum Deutsches Zentrum für Integration und Migration (DeZIM.fdz)
Forschungsdatenzentrum Bildung (FDZ Bildung) am DIPF
Internationales Forschungsdatenzentrum des IZA (FDZ IZA, IDSC)
Forschungsdatenzentrum Wahlen bei GESIS (FDZ Wahlen)
Forschungsdatenzentrum PIAAC bei GESIS (FDZ PIAAC)
Forschungsdatenzentrum Internationale Umfrageprogramme bei GESIS
(FDZ Internationale Umfrageprogramme)
Forschungsdatenzentrum German Microdata Lab bei GESIS (FDZ GML)
Forschungsdatenzentrum ALLBUS bei GESIS (FDZ ALLBUS)
Forschungsdatenzentrum des Leibniz-Institut für Finanzmarktforschung SAFE
Forschungsdatenzentrum der Hans-Böckler Stiftung am WSI (FDZ WSI)
LMU-ifo Economics & Business Data Center (EBDC)
Forschungsdatenzentrum der Statistischen Ämter der Länder (FDZ-Länder)
Forschungsdatenzentrum der Bundesagentur für Arbeit im IAB (FDZ BA im IAB)
Forschungsdatenzentrum Archiv für Gesprochenes Deutsch am IDS (FDZ AGD)
Forschungsdatenzentrum am IQB (FDZ IQB)
Monitor der Siedlungs- und Freiraumentwicklung (IÖR-Monitor)
Forschungsdatenzentrum des IWH (FDZ-IWH)
Forschungsdatenzentrum PsychData des des Leibniz-Institutes für Psychologie (ZPID) (FDZ PsychData des ZPID)
Forschungsdatenzentrum des LIfBi an der Otto-Friedrich-Universität Bamberg (FDZ-LIfBi)
Forschungsdatenzentrum des Beziehungs- und Familienpanels (FDZ-pairfam)
Forschungsdatenzentrum des Survey of Health, Ageing and Retirement in Europe (FDZ-SHARE)
Forschungsdatenzentrum des RKI (FDZ RKI)
Forschungsdatenzentrum Ruhr am RWI – Leibniz Institut für Wirtschaftsforschung (FDZ Ruhr am RWI)
Interdisziplinäres Zentrum für IT- basierte qualitative arbeitssoziologische Forschungsdaten (FDZ eLabour)
Forschungsdatenzentrum des Statistischen Bundesamtes (FDZ-Bund)
Forschungsdatenzentrum Wissenschaftsstatistik des Stifterverbandes für die Deutsche Wissenschaft  (FDZ Wissenschaftsstatistik)
Forschungsdatenzentrum Qualiservice (FDZ Qualiservice)
Forschungsdatenzentrum der Universitätsbibliothek Mannheim (FDZ UB Mannheim)
Forschungsdatenzentrum des ZEW (ZEW-FDZ)